About application for membership


Please use the "online membership application system" to apply for membership in the Japanese Association.



Membership fee
List of benefits of being a member of the Japanese Association
If you join the Japanese Association, you can


With your JAS membership, you can enjoy a wide range of members benefits. Join us! It is a great place to meet new friends and your Singapore life will be even more fulfilling.
● Library
Our members can borrow books from our collection of more than 70,000 Japanese books for free. Japanese picture books, kamishibai (picture cards), magazines, comics, novels in hardcovers and paperbacks are available. The Library Committee regularly selects new books to be added to our collection based on requests from our members. You can borrow up to 20 items per family for 2 weeks. For more information, please refer to the Library page on our website.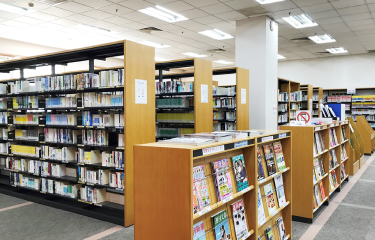 ● Restaurants
There are 3 restaurants, Donguri (family restaurant), The Lounge, and Akane (Japanese fine dining) in our clubhouse, and they are open for members only. Donguri, a casual family restaurant, offers Japanese and Western dishes at reasonable prices. You can spend a luxurious time at the Lounge or savor authentic Japanese cuisine at Akane, the Japanese fine dining restaurant. For more information, please refer to the Restaurants page on our website.
Our Japanese chefs in each restaurants offer a wide range of dishes.

● Facilities
Our facilities include the auditorium, the studios, the ballrooms, and function rooms suited for your events, meetings, or any occasion.
For more information, please refer to the Facilities page on our website.
We can also arrange food and beverage service for your events to meet your request and budget.
The karaoke room and the game (mahjong) room equipped with a fully automated mah-jong table are available as well.

● A Wide Range of Courses

We offer over 50 courses on art, culture, fitness, cooking, recreation, language, etc. for members of all ages. For more information, please refer to the Course Information page on our website.

●Groups and Volunteers
Over 30 social/volunteer groups are currently active at JAS and you can take part in any of your interested groups if you are a member. For more information, please check the Groups page on our website.
●JAS Monthly Magazine 'The Southern Cross'
The Southern Cross is monthly published exclusively to our members. You can also check our newsletters and emails for more information.
●Japanese Association Clinic, Singapore
The Japanese Association Clinic, Singapore provides general practice care in Japanese by both Japanese and Singapore local doctors. Our practice includes screening and treatment of women's health by female doctors and mental health screening by a specialist. We also regularly post medical information and hold seminars for our members. For more information, please refer to the Clinic page on our website.

Annual events
The Japanese Association holds various annual events.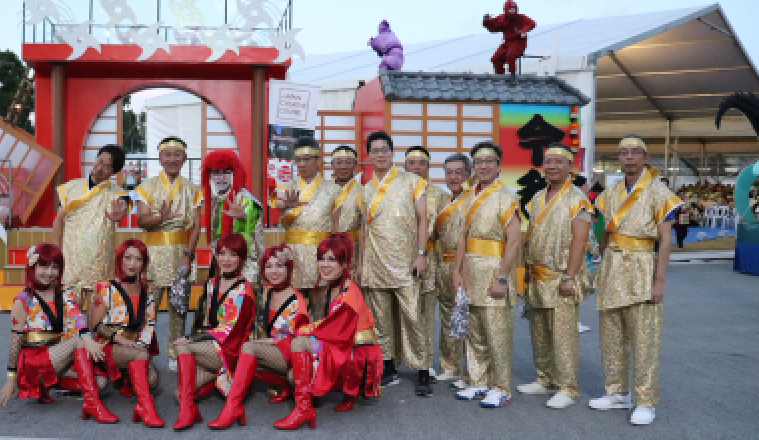 Chingay Parade
The People's Association (PA) -sponsored Chingay Parade is a major Singapore event celebrating the Chinese New Year and has been held since 1973.
Summer Festival
Many participants gather every year at the summer festival held at a Japanese school.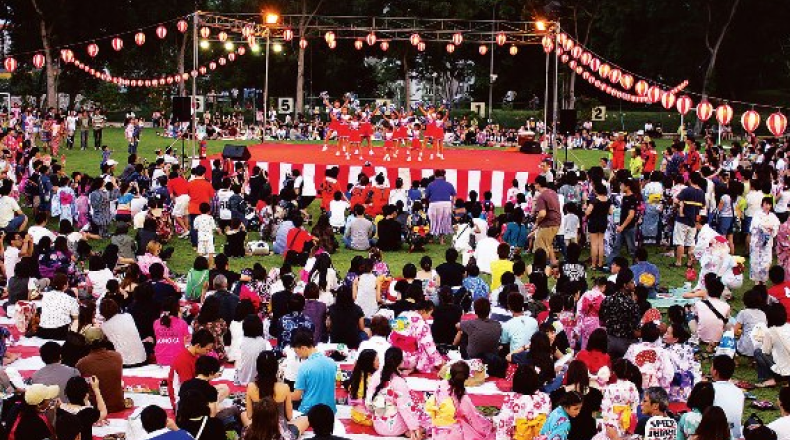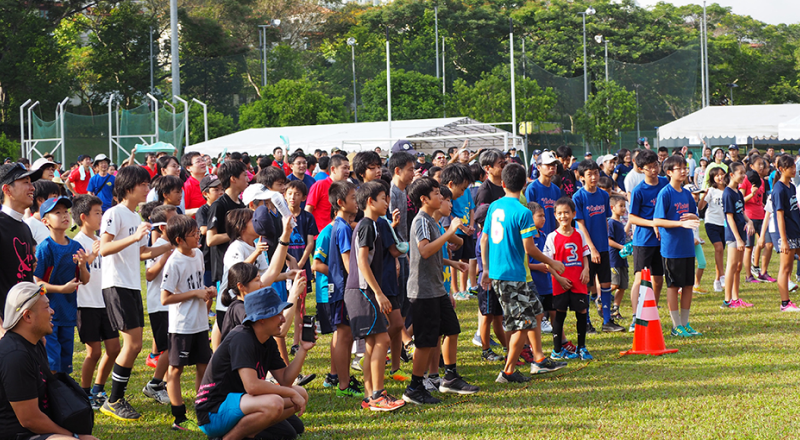 JAS Sports Festival
Various competitions such as individual competitions, family competitions, and team competitions are held.
Open house
In addition to annual events, we also hold various events.