To apply for membership of the Japanese
Association, please use our "Online Membership Application System".
We accept membership card photographs and forms (PDF) as email attachments.
Upon completion of registration, if you need to enroll urgently for The Japanese School, you may use the membership number confirmation email sent by the 1F Front desk.
Upon receiving your membership card, you may start using the club facilities such as restaurants and library listed from a) to c)
Usage facilities
Upon receiving your membership card, you may start using the club facilities such as restaurants and library listed from a) to c)
a)
Donguri Restaurant

(1F)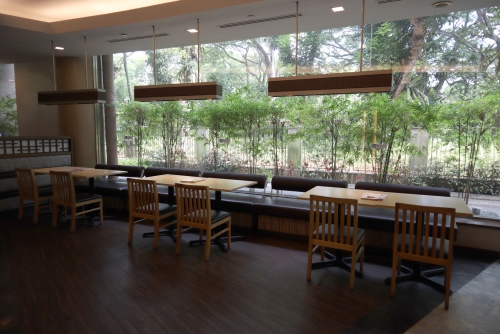 A cozy family restaurant for you & your family
A restaurant that brings you authentic seasonal Japanese dishes
c) Lounge(4F)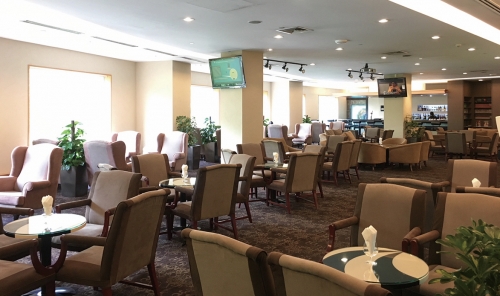 Elegant space to relax as a bar or tea lounge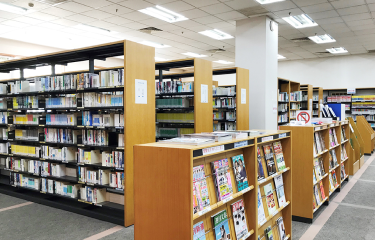 20 books per family/ Lone period for 2 weeks
For enquiry:JAS_Nyukai@jas.org.sg
Be a Transferable Associate Member!
We are proud to announce the launching of the limited and exclusive Associate Transferable Membership of The Japanese Association, Singapore
The Japanese Association, Singapore - a premiere club for the Japanese expatriate community in Singapore, is extending its invitations to Singaporeans as well as other non-Japanese nationals to join as Associate Members. Details are as follows:
Entrance Fees : S$5,000 (transferable) *ask for details
Eligibility of applicants : Applicants must be 21 years old and above.
All applications to be approved by the General Committee of the Japanese Association, Singapore. However, the General Committee is not obliged to furnish any explanations in the event that an application is rejected.
Entrance Fee:S$5,000.00 *
Card Deposit (Refundable):S$200.00 *
Monthly fees:Subscription : Single S$20 / Family S$25
Contribution to Bldg Maintenance Fund : S$30
Membership Transfer Fee:S$1,000
All fees above are subject to GST except card Deposit.
* Amount payable upon application.
The Japanese Association Clubhouse
Location:120 Adam Road Singapore 289899
Tenure of land:Freehold
Land size:5,608.5 square metres
Building type:4 levels above ground level and 2 levels basement car parking space for about 150 cars.
Built-in area:7,851 square metres
Cost of construction:36 million
Facilities :
a.) Two Japanese restaurants - One for formal and fine dinning with traditional Japanese setting and the other a family restaurant, ideal for family gatherings.
b.) Stylishly furnished and cosy bar/lounge with a separate room for Karaoke. You can sing your heart out with our wide collection of Japanese songs.
c.)Library with a large collection of Japanese books, magazines and newspapers.
d.) Kids' Corner with a wide array of activities for the kids including an indoor playground.
e.)Comic room for your reading pleasure of the most popular Japanese comics.
f.)Mahjong room equipped with electronic mahjong tables.
g.) Large ballrooms and several multi-purposes function rooms
h.) Multi purpose studio centre.
i.Culture and education centre with classrooms specially designed for language learning, cooking, handicraft as well as others.