The shuttle bus operates as usual.
For the shuttle bus service departing from the Japanese Association, the stop at Botanic Gardens is for alighting passengers only.
No boarding is allowed.
Notice of shuttle bus service less than 6 years old free of charge
The shuttle bus service is exclusively for to and from the Japanese Association.
*Please raise your hand to flag the blue "Bus Plus" microbus when it approaches.


<Inquiries about the shuttle bus>
TEL: 6591 8136
Email: info@jas.org.sg
Service route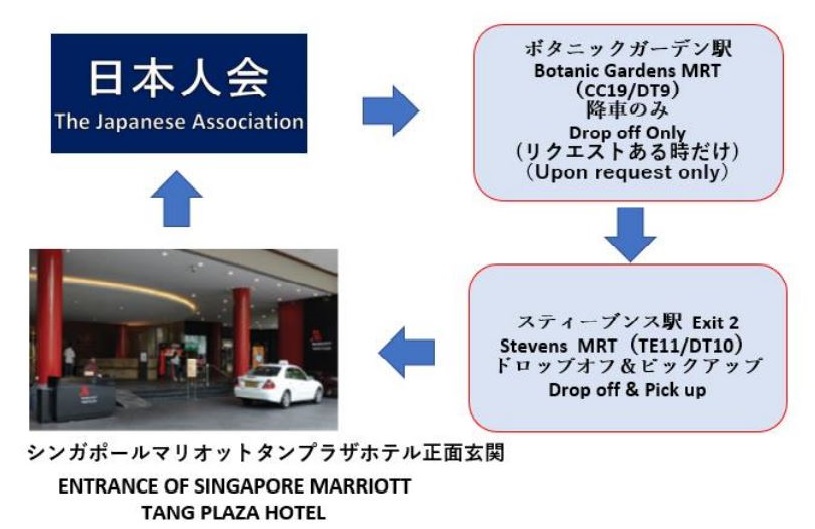 The fare is $1.80.
Free for children below 6 years old.
How to pay
Tap only once when you get on.
Don't tap when you get off. NO CANCELLATION.
You can tap more than 1 person (If the ezlink card is not available at the time of boarding)
After getting off at the Japanese Association, please purchase a bus ticket at the club shop and hand it to the shuttle bus driver or front desk stuff.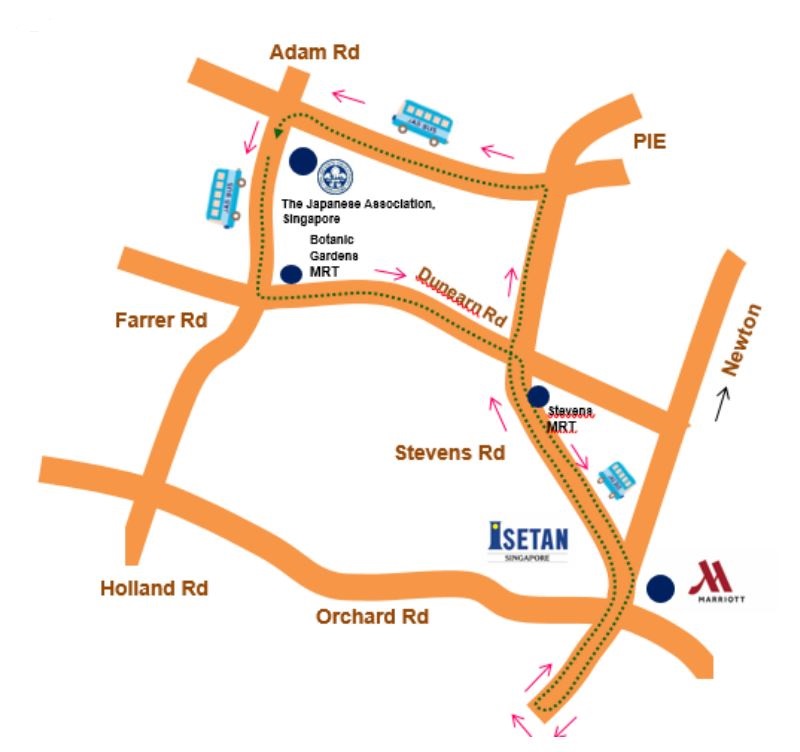 Current bus location can be checked with below App.