ーRecreation Commー
Chingay Parade is one of the Asia's largest events which has been held since 1973 by the People's Association (PA) in celebration of the Lunar New Year. The Japanese Association has been participating since 2003 and this year was our 20th participation.
To celebrate the 50th anniversary of Chingay, the live show was held at Jewel Changi Airport on 12 Feb (Sat). Ms Sato Kumi (Kmicco), the leader of JAS Dance Group and Mr Khu Jia Jye from HIBIKIYA performed for JAS as part of international group. Ms Sato performed in elaborate Japanese Kimono and Mr Khu performed Shishimai, Japanese lion dance. Ms Matsuzaki Rie from JAS Dance Group assisted to dress Kimono and make up.
Mr Hosokawa Junji, the chairman of JAS Recreation Committee, Mr Oshima Takeshi, the chairman of JAS Local Community Relations Committee, JAS Folk Dance Group, JAS Japanese Drum Group and Ms Ikegami Satsuki, JAS Secretary-General cooperated to create short celebration videos to wish PA's 50th anniversary. The live show was webcasted on 12 Feb (Sat) and there were also delayed telecast on 27 Feb (Sun) and 6 Mar (Sun). Please watch the live show on JAS Facebook page at any time. We would like to thank the People's Association and everyone who have rendered support to make our participation and performance in Chingay 2022 possible.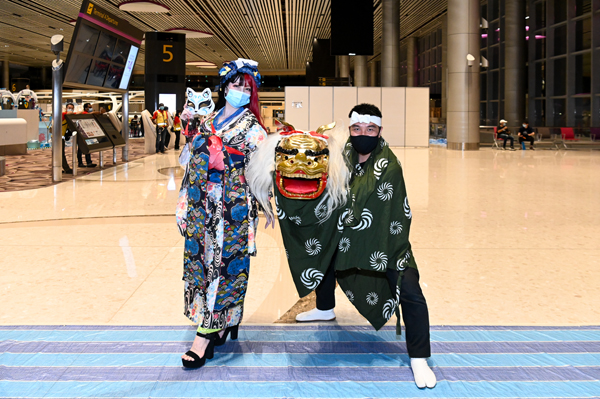 Ms Sato Kumi (Kmicco)、Mr Khu Jia Jye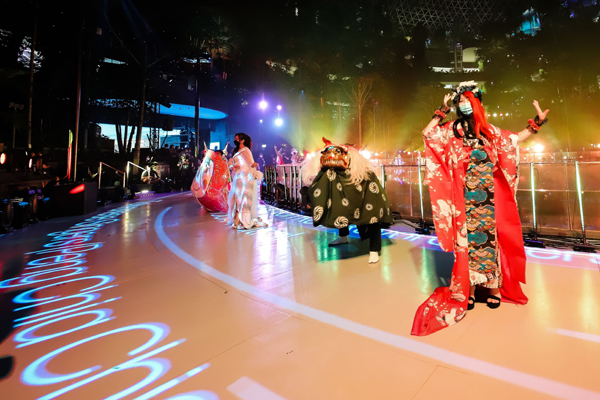 Performance

JAS Folk Dance Group, JAS Japanese Drum Group

Mr Khu Jia Jye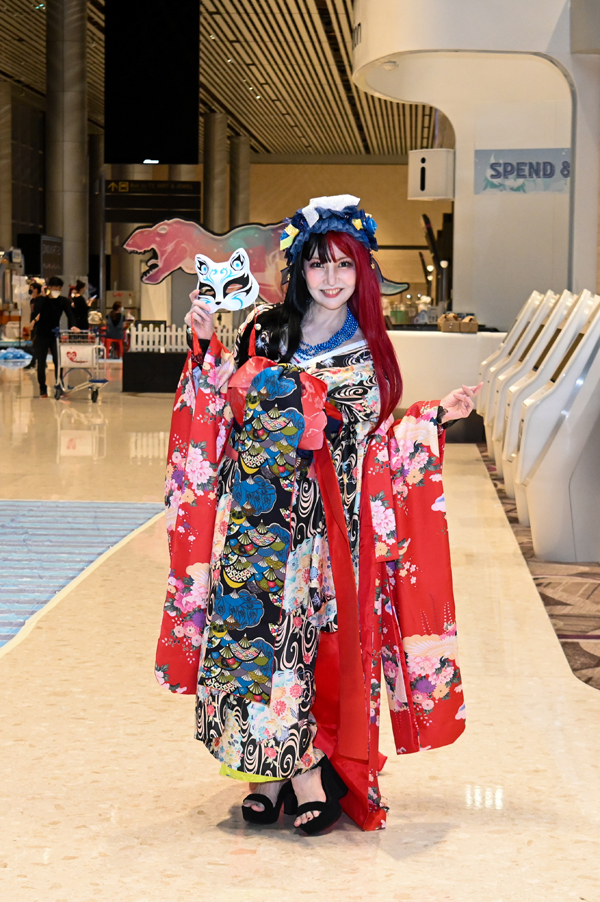 Ms Sato Kumi (Kmicco)